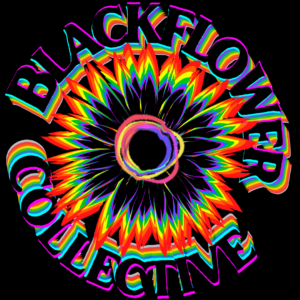 The Blackflower Collective is Sabot Media's mother collective and will eventually house our media collective in their social center. The Blackflower Collective is a worker-owned and operated enterprise dedicated to the creation of a world in which individuals have the autonomy, knowledge and resources to create fulfilling lives and communities free of oppression. Our mission is to learn together the ways in which to healthily relate to each other and our environment. We seek to sustain and nourish our collective through fulfilling work, personal empowerment and equitable compensation while providing a hub for political thought and culture in Grays Harbor County. We plan on establishing an eco village and campus for radical course work, a social center, a permaculture experimentation and learning center, and many other awesome little projects housed within.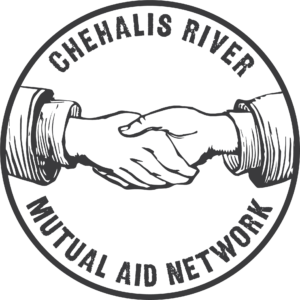 Chehalis River Mutual Aid Network is a grassroots group of community members in so-called Grays Harbor County, WA engaged in political direct action. We are not a Non-Profit 501c3, a business, or a club. We are normal people who try to organize the vast potential of our community
to build the world we want to see, without asking for permission. There are multiple ways to get involved in mutual aid in your area. We invite anyone to come out to one of our actions and either receive assistance or give some. To stay up to date with our public actions follow us on Mastodon, Facebook, Twitter, or Instagram, or look through our current projects to learn more.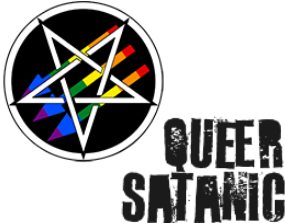 Queer Satanic oppose irrational, supernatural approaches to the world, like ableism, white supremacy, patriarchy, and cishet normality. Have you heard of The Satanic Temple? Well fuck them our comrades over at Queer Satanic are the best Satanists we know, Joining us in the trenches of leftist shit posting with the Agit-Prop Memer's Union they have produced hell fire content and have written a detailed account of the corrupt finances and the Alt-Right & Neo-Nazi ties of the leadership of The Satanic Temple.
The four members of Queer Satanic are still recovering after the failed lawsuit by The Satanic Temple in federal court as part of a SLAPP suit that has lasted over two and a half years. TST is now *also* suing Newsweek for writing about them and that case. Moreover, the Temple is suing a TikToker in Texas for talking about the suit. See QueerSatanic.com for more info and to support their legal costs by donating to their GoFundMe, Paypal, CashApp, or Patreon, or alternatively try shopping at their Online Store.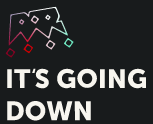 It's Going Down is a digital community center for anarchist, anti-fascist, autonomous anti-capitalist and anti-colonial movements across so-called North America. Our mission is to provide a resilient platform to publicize and promote revolutionary theory and action.
IGD are Anarchists. The political State exists to uphold a class divided and settler-colonial society. They believe that a better world can be created in its place, organized from the ground up, where power is spread out horizontally, with human labor going towards human needs, not profit. We act in the spirit of autonomy, mutual-aid, and direct action. We have no allegiance to representational, Statist politics. To read more about anarchist ideas, check out their library.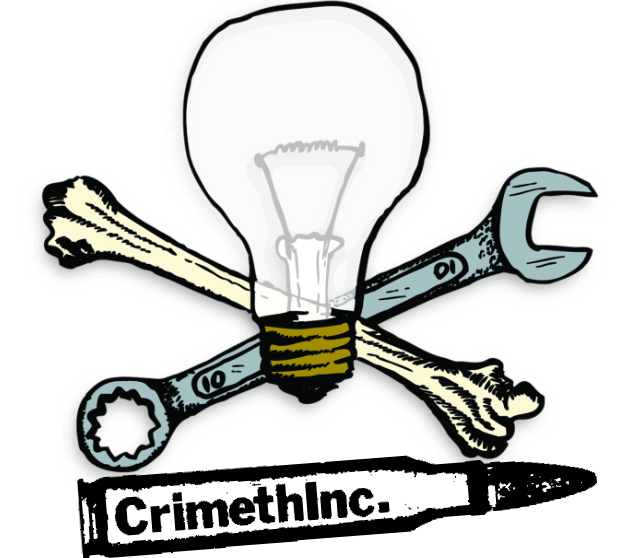 CrimethInc. is a rebel alliance — a secret society pledged to the propagation of crimethink.
What Is crimethink? Crimethink is everything that evades control: the daydream in the classroom, the renegade breaking ranks, the spray-painted walls that continue to speak even under martial law. It is the persistent sense that things could be otherwise, that there is nothing natural or inevitable about the prevailing social order. In a world optimized for administration, everything that cannot be classified or displayed on a screen is crimethink. It is the spirit of rebellion without which freedom is literally unthinkable.
CrimethInc. is a think tank producing ideas and action, a sphinx posing questions fatal to the superstitions of our age. It is a banner for anonymous collective action. It is not a membership organization, but a mouthpiece for longings that extend throughout the population at large. Anyone can be CrimethInc. — it could be your next-door neighbor or the person sitting beside you on the bus. You and your friends already constitute an affinity group, the organizational model best suited to guerrilla tactics, ready to go into action against all the forces that threaten your freedom.
CrimethInc. is an international network of aspiring revolutionaries extending from Kansas to Kuala Lumpur. For over twenty years, we have published news, analysis, books, journals, posters, videos, podcasts, and a wide range of other resources — all copyright free, produced and distributed by volunteer labor, without reliance on external funding or market trends. We also coordinate speaking tours, debates, and various other public events. Though we rarely seek public recognition for our efforts, everything we do is informed by our participation in social movements. As this society lurches ever closer to annihilation, we are staking everything on the possibility that we could kick open the escape hatch to another future. Rather than competing for social capital or selling ourselves to the highest bidder, we have thrown ourselves completely into the struggle for a better world. We invite you to do the same.
subMedia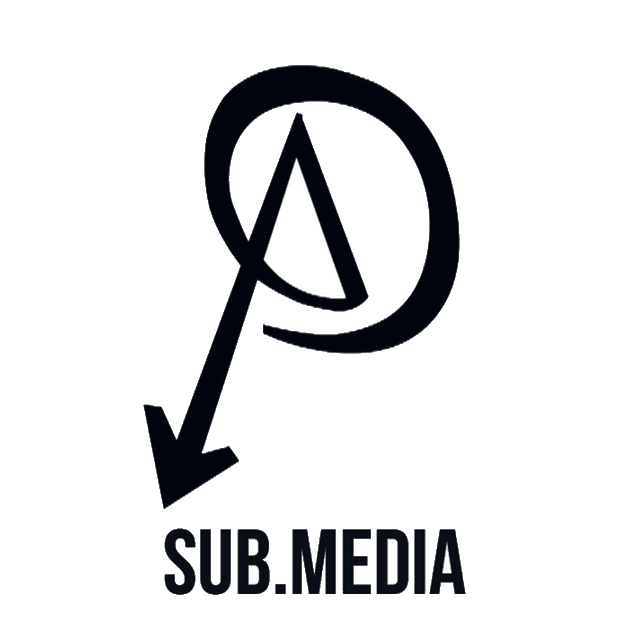 is a digital media collective with members spread across the stolen lands of the so-called Americas.
First established in 1994 as Subversive Media, over the decades we've grown from a humble video projection outfit into one of the most prolific producers of anarchist, anti-capitalist and anti-colonial propaganda in the world. During that time we've produced hundreds of videos on everything from urban insurrectionary tactics to land-based mutual aid projects. Our films have been screened in squatted social centers, university lecture halls, on the sides of barricades, and in movie theaters around the world. They've also been watched by millions for free on the Internet.
subMedia is a proud member of Kolektiva and the Channel Zero Network. Their website is a collection and living archive of their videos produced from 2003 onwards.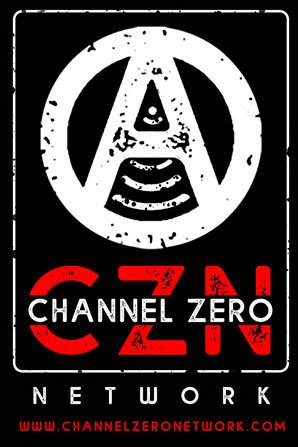 Channel Zero is an english-based anarchist radio/podcast network run by radical media makers. We are here to present anarchist analysis & context to deepen peoples understanding of the situation and broaden the struggle. We share stories from the front-lines, lessons from history, and battle-tested ideas to spread revolutionary practices.
During these days of late capitalism & rising nationalism we are constantly bombarded with right wing radio and shallow liberal analysis with the threat of fascism. Everything in this framework falls within parameters set by the state and offers no way out. We present perspectives that exist outside of that paradigm through interviews, documentaries, panel discussions and audio-zines.
Fuck what you heard, this is resistance.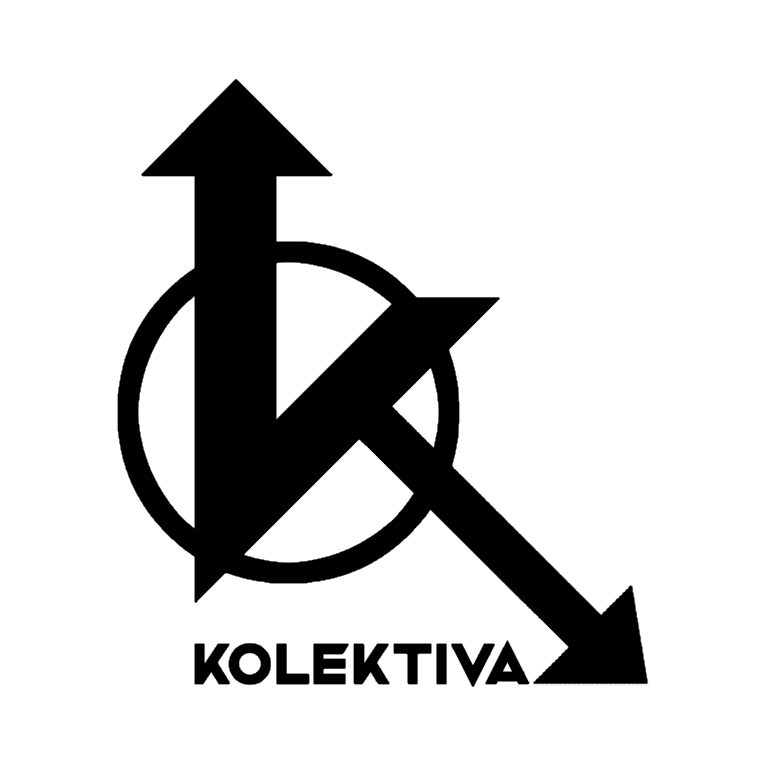 Kolektiva is an effort to develop digital communication infrastructure for anarchist and anti-colonial movements.
We are driven by the tactical and strategic need for alternatives to the ubiquitous mass surveillance and social conditioning platforms masquerading as "social media". We are also motivated by the principle of internationalism, and a desire to actively increase communication and collaboration across state-imposed borders and linguistic divides
In the coming years, we hope to scale up the project in a number of ways, by:
Encouraging the continued jailbreaking of comrades from surveillance capitalist platforms towards decentralized, open-source alternatives
Producing instructional videos for new users, and resources for those seeking to set up their own servers
Building up our physical server capacity, security and technical resiliency
Diversifying our collective and building a thriving multilingual community that provides a space for increased collaboration across borders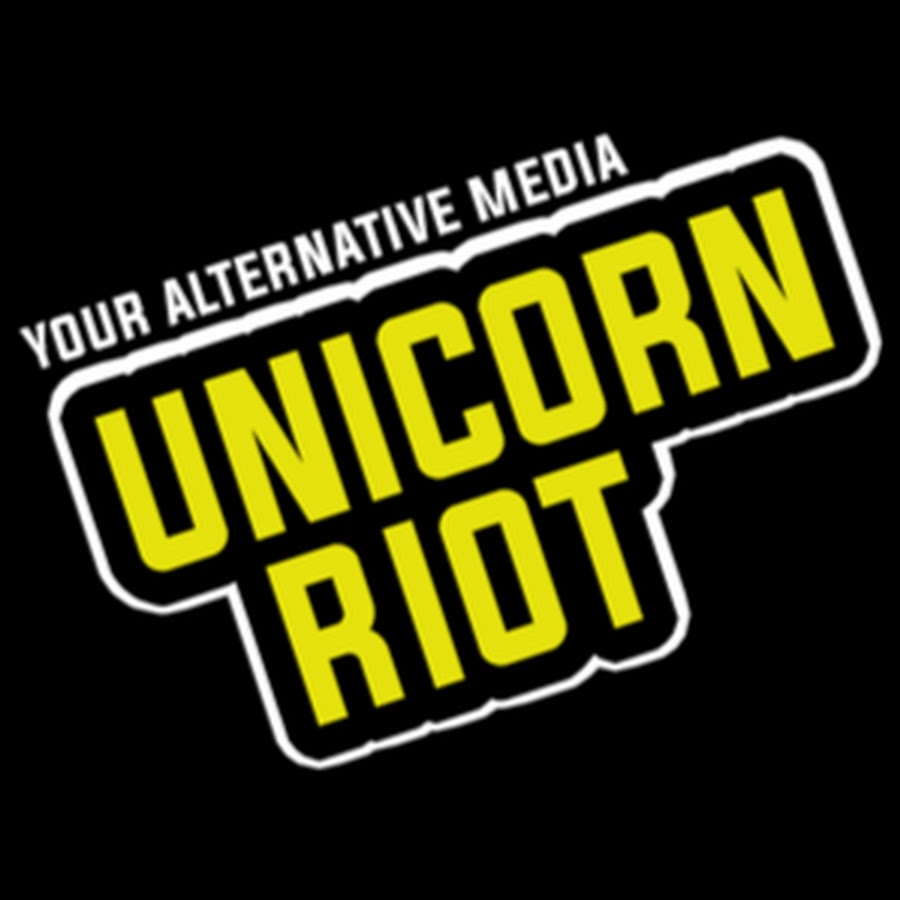 Unicorn Riot is a decentralized, educational 501(c)(3) non-profit media organization of journalists. Unicorn Riot engages and amplifies the stories of social and environmental struggles from the ground up. We seek to enrich the public by transforming the narrative with our accessible non-commercial independent content.
Born from the Internet in 2015, our commercial-free platform operates non-hierarchically, independent of corporate or government control. Unicorn Riot spans across multiple cities including Denver, Minneapolis, Philadelphia, and Durban, South Africa. All of our financial support comes from grants and from you, our audience.
If you would like to be featured on this list and have us boost your projects signal on our social media reach out to us through our Contact Us page.